With consistently advancing employment opportunities, UAE has become the ultimate destination for people to live and work. Employment seekers come from all over the world in order to have an elite lifestyle and high paying jobs.
Thanks to professional assistance in UAE employment visa stamping, foreigners easily complete the visa acquisition process and move toward their dream life.
A variety of factors make UAE a perfect place to live and work. This article explains all those factors:
1. Diverse workforce
The high employment rate has attracted a wide range of workforce which shares a diverse culture in UAE. In fact, hundreds of nationalities meet here in the workforce diversity of UAE. The location of this country in the world map makes it perfectly accessible for European, Asian, Middle Eastern etc. That is why you get to see a diverse culture in your work experience here.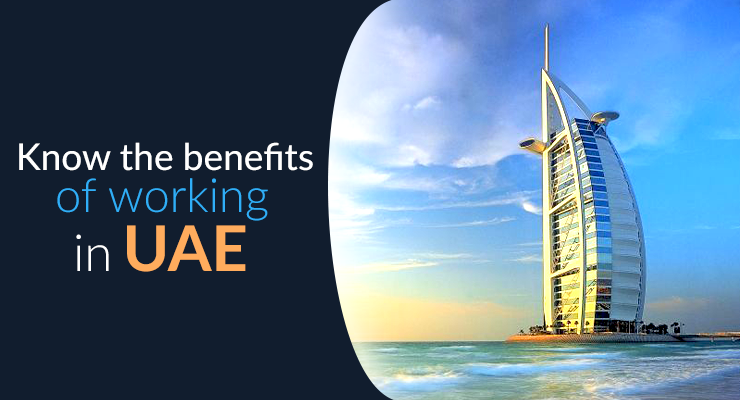 This diverse workforce makes it easy to adjust and enjoy a welcoming work environment you desire.
2. Better saving opportunities
There is no point in leaving your native country if you don't get to save money. UAE is one of those countries where you get tax-related privileges. Investment opportunities stay free from taxes. Similarly, you can save yourself from paying high-income taxes too. These saving opportunities allow you to enjoy your life and keep on growing your wealth at a consistent rate.
3. Convenient work visa facilities
The government in UAE welcomes skilled professionals to work and live a better life here. All it takes is a systematic acquisition through UAE work visit visa stamping. There are several professional consulting agencies helping visa seeking people with the process. This further resolves the confusions and allows any eligible person to acquire a visa to start working in UAE.
One can even choose UAE online visa facility and follow authorized instructions to get permission to live and work here.
4. Impressive infrastructure
UAE contains one of the most advanced and modern cities where you can work. Highly connected transport facilities, constant development, and strong economic growth make UAE a hub of employment opportunities. A steady growth rate has been keeping professionals at the peak of their earning capacities for a long time now. This is why UAE has become an attractive market to work as a professional.
5. Global professional exposure
A global exposure doubles and triples the value of your qualifications and skills. And that is exactly what you get when working in UAE.
Being a hub of international businesses, UAE presents the best employment opportunities for your skills. The economy keeps on growing without any dangerous fluctuations. That is why international companies like to operate from here. These companies offer high ranking jobs to professionals from all over the world. Finance, real estate, IT, hospitality, tourism, and services are a few of many flourishing industries in UAE.
6. No language barrier
In the major cities, you never have to face language barriers. Most people understand English, as it is a widely spoken language here. Hence, an immigrant doesn't have to worry about facing difficulties due to language barriers. Of course, you can learn the Arabic language with time and improve your employment opportunities. But the local population has accepted English just like the diverse culture living in the country. So, adjusting here never takes too long when you move to work.
7. Ability to grow your own business
A professional dream is about starting our own business after getting enough experience. For such professionals, UAE is a perfect destination. It has all the resources including consumers, market and IT technology to support your dream. So, when the time is right, you can easily use your experience in beginning your own business.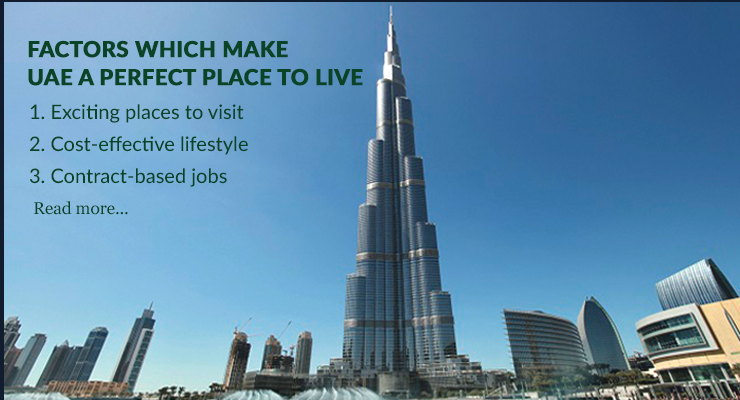 Many businessmen keep on doing the same thing regularly here. That is why you get to attain high employment rates in UAE.
Apart from all that, UAE is also famous for its luxurious lifestyle and security. So, if you have certain dreams regarding your profession and lifestyle, this country is the right choice to move to.
Hopefully, you are feeling excited enough to think about grabbing work opportunities in UAE. It would be wise to start looking for assistance in UAE visa facilitation in advance. Find experienced consultants who can help you obtain a work visa easily.
Author: Know why you should work in UAE? Shaba Group is a famous and reliable company providing UAE employment visa stamping services in India. Browse our website today to read the UAE employment facts. Call us at +91-11-26344427 for more information about our services.