Holding a rich culture and ancient history, Egypt has grown to become a popular working destination for professionals. Skilled people migrate to this country in search of quality employment. Cairo is the largest city in this country where the most professional population lives and work. High-level job positions demand experienced professionals. However, the country lacks in the professional skill department. This is why immigrants get to grab those opportunities in their niche.
High employment chances for immigrants
With a successful EGYPT online visa stamping, an immigrant reaches to work here. Hundreds of Egyptian corporations and organizations wait for such immigrants to offer job opportunities.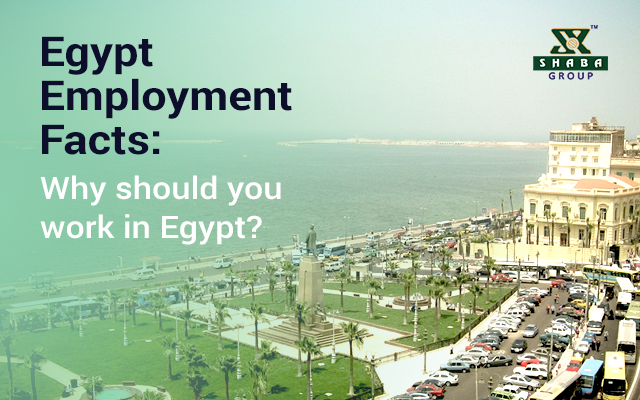 Why?
It is because companies desire global level skills, which is not available in Egypt. Sectors such as education and literature depend on skilled immigrants. For instance, a company in Egypt tends to hire an immigrant who speaks English as his or her native language. That is why newspapers, magazines and other writing-related jobs go to immigrants with a relevant work visa. However, it is important to have the right qualification to get those jobs.
Teaching is another sector where immigrants score high posts in Egypt. As this country is in progressive phase, English teachers are in high demand. So, immigrants with reaching qualifications get to attain jobs with multiple advantages.
Professionals with a finance background can leverage the investment opportunities and jobs in the finance sector. Though this sector is in its emerging state, opportunities are attention grabbing for employment seekers.
Exciting places to visit
The lifestyle matters when you want to keep feeling positive about your working conditions. Egypt has every beautiful landscape and places to explore when you are working. Archaeological beauty, rich history, and unique sightseeing opportunities keep your life interesting.
Cost-effective lifestyle
All the basics of living are really cheap as compared to other destinations. You will be spending only a basic amount of food, living, transport, and other needs. Hence, entertainment, adventure and other excitements of life become budget-friendly. Plus, you save a big part of your salary, which makes you financially stronger.
Contract-based jobs
Usually, an employer in Egypt hires employees on a contract basis. This means that you can obtain a written contract to secure your job. Such a contract includes employer and employee details along with positions, payment, and other specific information. Most contracts have a limited time period of five years. However, this period is extendable, depending on the understanding between an employer and employee.
The benefit of contracts for professionals is that no employer can surprisingly fire an employee. There is a formal committee hearing that takes place. This committee handles the matters of manpower and training in Egypt. Along with that, employees also get support from labor court.
That is why immigrants should try to obtain a working contract along with a work visa in Egypt. This way, they can clarify their responsibilities, rights, and benefits as an employee.
Disciplined and professional work culture
If you like a disciplined way of working, Egypt is perfectly suitable. You don't have to worry about facing adjustment issues. A few days of patience is enough to learn the working environment of an Egyptian office space. Most offices have a diverse culture, which makes it easy to mingle. You obtain proper assistance from the staff and waiters who take care of the basic needs of designated professionals in the office.
Professional visa acquisition assistance available
Professionals come here to work from all parts of the world. This demand has given rise to agents who help with visa acquisition. Finding an EGYPT approved agent doesn't take too long, as they are available online. However, you should invest time comparing the experience and expertise of such agents. Also, talk to them and discuss your case and visa requirements. This will help in choosing a reliable professional to help you in visa acquisition.
Opportunities are waiting in Egypt. Are you a skilled professional looking for better employment opportunities?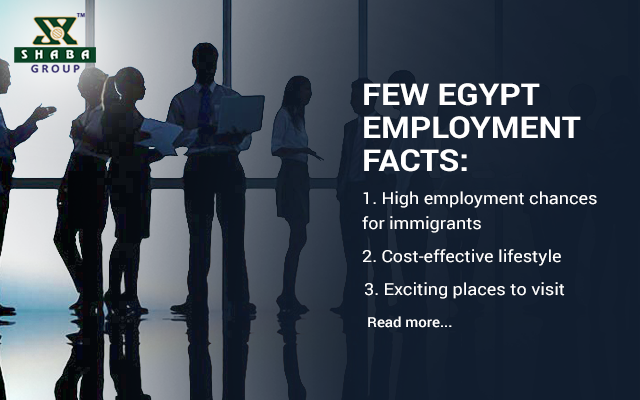 A convenient life, high paying jobs, and easy visa acquisition, all these reasons are enough to make any smart professional excited about living and working in Egypt. Hopefully, you are ready to change your life by getting a work visa. Start looking for EGYPT commercial export documents attestation if that comes within your criteria.
Author: Shaba Group is an experienced and reliable company providing quick and hassle-free visa stamping services. Our professional team is experienced and has great knowledge of visa facilitation services for various countries. Contact us today to let us know your requirement and get your visa instantly with us.